South Jersey Commercial Shingle Roofing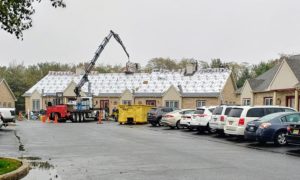 At DDS Services, roofing is at our roots! For more than 40 years, our experienced craftsmen have installed cost-effective and durable standard and decorative asphalt shingles in office buildings and industry facilities throughout the tristate region. No job is too big or too small! Whether you're managing building code requirements or weighing durability and weather proofing options, we take your varied concerns into account and offer up to 40 year limited warranties to extend your roof's working lifespan.
What's the DDS difference? We're Dedicated to Delivering Superior outcomes. Call us today for a free estimate at (856) 228-1700!